Whitepaper
It's Time to Reconsider the Use of P-Traps for HVAC Condensate Removal
A Comprehensive Guide to HVAC Condensate Removal
By Nicholas H. Des Champs, Ph.D., PE, ASHRAE Fellow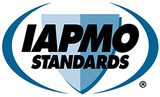 The Air-Trap™ concept has been incorporated into IAPMO IGC 196-2018 Standard for Condensate Traps and Overflow Switches for Air-Conditioning Systems.
Send a request
Interested in products from Air-Trap? Leave a message and we will contact you as soon as possible.

Scandinavian Distributor:
Air-Trap Scandinavia
C/O Energiteknik Lolland ApS  
Jesper Frederiksen
Klostervænget 1a
4900 Nakskov
+45 29440005
The FCN-Series Air-Trap™, N-Series Air-Trap™, P-Series Air-Trap™, RLC-Series Air-Trap™ and Union-Strainer™ are trademarks of Des Champs Technologies. All products are developed and manufactured by Des Champs Technologies, Virginia, USA.